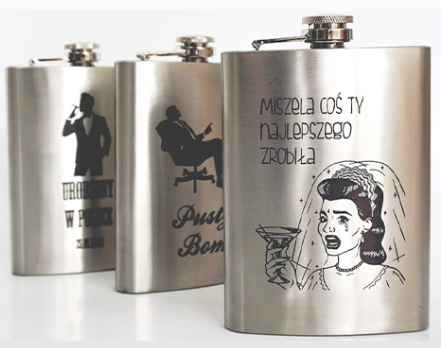 Best Metal Laser Engravers of 2023
Engraving metal can be fun to add a personal touch to an object. For this, you need a good
laser engraver
to add unique designs to your metal projects. But how do you know the best metal laser engraving machine?
A laser engraver is a tool that helps DIYers, small business owners, tech enthusiasts, and more etch designs and logos on metal surfaces. It is used to engrave names, designs, patterns, logos, etc. on nameplates, jewelry, silverware, signs and other objects.
Now's the time for you to check out our favorite products in this category. Then take a look at our list of suggestions:
Best Beginner/Entry Level: Aufero AL2 LU2-2
For those who have recently started metal engraving, the Aufero AL2 LU2-2 laser engraver is an excellent choice. It is portable and easy to use. Also, it can engrave various materials besides metal for different projects.
Reasons we love this product:
If you've recently become interested in metal engraving, the Aufero AL2 LU2-2 laser machine is a user-friendly option. From setting up tools to engraving metal objects - everything is super convenient. Thanks to the advanced 32-bit motherboard, it is very accurate.
The actual luminous power is 1,000-1,600mw, which can engrave various coatings or non-reflective metals. But that's not where its versatility ends. This tool works its magic on bamboo, wood, paper, leather, ceramics and more. It also has an impressive speed of 10,000 mm/min.
Plus, the small focus and luminosity allow you to achieve high-precision patterns. The engraving range of 390mm×390mm meets your DIY needs. It has four safety modes - and an eye shield for double protection.
Best Mini Laser Engraver: ORTUR Laser Master
The
ORTUR
Laser Master Mini Portable Laser Engraver is the best laser engraver for small metal objects. It's lightweight and easy to use, making it perfect for beginners and semi-experts alike.
Reasons we love this product:
As a DIY enthusiast, a small portable engraving device like the ORTUR Laser Master Mini Portable Laser Engraver can make your projects easy. It measures 18.11" x 11.22" x 5.43" with an engraving area of 150x130mm. It's also very light, weighing in at just 5.39 lbs.
Its advanced firmware and 3000mm/min speed make it a smart engraving device with excellent precision. It has a professional 32-bit motherboard. For better results, it is also compatible with all advanced design software available to designers.
It is a high quality laser engraver with the quality assurance and goodwill of Ortur, one of the best engraving machine brands. You can use this tool to engrave stainless steel and other types of metals (except shiny metals).
Best Portable Laser Engraver: ATOMSTACK P9 M50
The
ATOMSTACK P9 M50
laser engraver is an excellent piece of equipment that delivers high-quality performance in a small space. From thick cuts to fine details - it can handle a variety of designs.
Reasons we love this product:
As you know, it can be hard to find a laser engraver that can serve multiple purposes without being too heavy. Therefore, we recommend the ATOMSTACK P9 M50 laser engraving machine. It weighs only 8 lbs. Machine measures 19.3" x 10.6" x 5.1".
This is a carbon dioxide laser engraving machine, which adopts a diode laser module combining laser focusing and compressed spot. It is compatible with LaserGRBL and LightBurn. You can operate both online and offline. You'll also love its 11000 mm/min speed.
You'll also appreciate the 3.5-inch touchscreen feature, which provides a user-friendly interface. It has a shield that filters UV rays. Motion accuracy of 0.01 mm and positional repeatability of 0.02 mm make it ideal for handling a wide variety of materials.
Best 3D Laser Engraver: Twotrees TTS-55
The
Twotrees TTS-55
is a great pocket tool for a variety of projects. It is a high-speed, high-precision laser engraving tool ideal for deep engraving designs on any object. It also achieves a clean cut.
Reasons we love this product:
If you are looking for an engraving tool to etch 3D designs on metal objects, the Twotrees TTS-55 Laser Engraving Machine is the best choice. Its dual ultra-dining compression points are perfect for the hobbyist or someone planning to start a small business.
With this engraver, you can achieve high-quality designs without burning a hole in your pocket. It is compatible with advanced software used by professional designers. It's almost magical how the tool works by itself to burn the substrate material at different depths.
As a result, you get a 3D look that is as realistic as it gets – with outstanding precision at speeds of 30000 mm/min. Graduations on the device make accuracy easier to achieve. The tool is easy to assemble and comes with an 80W laser module cover to protect your eyes from UV rays.
Best for Metal and Wood: SCULPFUN S9
SCULPFUN S9 laser engraving machine is a multifunctional laser engraving machine capable of processing different materials with the same efficiency. It is the best laser machine for metal and wood and provides detailed designs.
Reasons we love this product:
If your project uses both wood and metal, you need an engraver that can create beautiful designs on both, such as the
SCULPFUN S9
Laser Engraving Machine. It delivers clean and ultra-fine lines thanks to the 0.1mm beam and 0.06mm compressed focus laser spot.
This engraving machine adopts sliding design and fixed focus lens design. This allows you to do detailed designs and cuts on stainless steel, ceramic, acrylic and wood. The device is popular with jewelry makers for its accuracy.
When using this engraver, you can manipulate the laser shaping technology and lock the focus for greater precision. Plus, its precise graduations allow you to handle objects of different sizes. It is designed with eye protection and metal pads.
How to choose the best metal laser engraving machine?
Finding the right laser engraver becomes a lot more manageable if you know what to look for in your equipment. We've researched various aspects and come up with the following guidelines to help you choose the right tool:
a) Metal laser engraving machine type
1. CO2 laser engraving machine
This tool is the most common and lowest cost engraver and uses a mixture of carbon dioxide and nitrogen. The mixture may contain helium. It turns into plasma and travels through the engraving machine's nozzle in the form of a laser beam. You can use it to engrave artwork, branding and signage.
2. Fiber laser engraving machine
The device generates a laser beam through an optical cable made of thousands of glass fibers. It is very powerful and can engrave any metal at high speed. Fiber laser engravers are ideal for industrial applications and labels. They also cost more.
3. YAG laser engraving machine
YAG engravers use charged yttrium aluminum garnet to generate a laser beam. The beam has low visibility. Compared to the other two categories, this type of engraving machine is less popular. It is mostly used for industrial purposes and is the most expensive.
b) purpose
Do you want to use your router for a hobby project or a business? What type of engraving do you want? CO2 routers are great for DIY and small business projects, but larger businesses require a fiber router. The YAG router is intended for industrial use only.
c) Metal type
You may need to engrave different types of metals such as aluminum, stainless steel, etc. Your router choice should depend on this. Check the features to see if the engraving machine you want to buy can handle the metals you use most often.
d) Dimensions
Depending on the project you are working on, the size of the item you engrave will vary. The same goes for engraving machine size. Portable mini engravers are only suitable for small objects. Machines used to handle more important components are usually larger.
e) Software Compatibility
Modern laser engraving machines can be operated from a computer or even a mobile phone. It gives you the opportunity to take a better look at the image or design. Therefore, the engraver must be compatible with your software, such as Illustrator or Autocad.
f) Special features
If you want to get a unique and advanced engraving machine, you can try a machine equipped with special functions. These include 3D printing, handling multiple materials, UV filters, the ability to sculpt curves, and more.
g) Budget
The price of a laser engraver can vary based on size, advanced features, quality, and more. But it's easy to want to pay a little more for some extra features. So please consider your budget before shopping.
h) Skills
Not all metal routers are built alike. Some help newbies get the hang of working with metal. Other machines have complex functions for experienced users. Check what skills a tool requires before purchasing it.
---
Older Post
How to choose a metal laser engraving machine?