Laser Engraved Metal
Metal laser engraving is one of the most widely recognized techniques in the laser community for its precise machining and bold, eye-catching look. At htpowlasers, we know that effective metal engraving is essential for hobbyists and professionals alike. That's why we've focused on providing expertise and advice - teaching you how to properly engrave metal. So whether you're engraving on metal for the first time or looking to buy a stainless steel laser engraver, we have a guide to help you every step of the way on your laser journey. In this guide to
laser engraving metal
, we'll tell you everything there is to know about laser engraving metal, the best types of lasers to use for engraving metal, and other laser metal engraving applications. Once you know how to use laser metal engraving to its full potential, your creative imagination will run wild with endless options for metal masterpieces.
So you want to master laser engraving on metal? First, you need to know what type of metal is best for laser engraving:
Stainless steel
Laserable Aluminum
hardened metal
alloy steel
high speed steel
Laserable Titanium
Laserable Carbide
Laserable Brass
Laserable Copper
Precious metals (gold, silver, platinum)
coated metal
Htpowlasers is where you develop ideas for new metal laser engraving concepts - ideas come to life! Our fiber lasers make engraving on metal faster and easier so you can explore a valuable multifaceted world of metal:
Laser Engraved Metal Jewelry: Personalize your style with gorgeous metal laser engraved designs!
Engraved Metal Decoration: Surprise your loved ones with a unique laser metal engraving for lasting memories!
Different Types of Metal Laser Engraving
Once you understand the different types of laser metal engraving and the various looks they can create, you can explore the possibilities of metal engraving!
Laser Ablation: This metal engraving evaporates and removes the applied top coat, exposing the inner metal.
Laser annealing: This type of laser metal engraving processes high-temperature exposure that alters the metal, softening and recrystallizing the material, leaving high-contrast marks.
Laser Polishing: Reflective engraving is done on metal by heating the metal until it changes color.
Fiber Laser vs CO2 Laser Engraver
What is the difference between CO2 and fiber laser engravers?
Before embarking on your next metal laser engraving masterpiece, you need to decide whether to use a CO2 laser engraver or a fiber laser. When choosing the best type of laser for metal engraving, consider the material you plan to use, the size of your metal laser engraving project, and the laser power required to achieve the desired finish.
Can I use a CO2 laser for metal engraving?
CO2 laser engravers are commonly used for applications such as wood, glass, leather, and acrylic, but if you use special laser adhesives, you can use a CO2 laser engraver to mark on metal. This marking agent is used to prepare the surface of the metal prior to engraving - much like a paint primer on metal surfaces.
With a simple spray of laser bonding, you can turn your CO2 laser into a stainless steel
laser engraver
! Coated metals such as painted brass and anodized aluminum do not require this treatment. One of the advantages of a CO2 laser for metal engraving is that the marking remains on top of the metal, thus maintaining the final integrity of the product. CO2 laser engravers are more affordable, but fiber lasers are known for their durability and low maintenance.
One disadvantage of engraving metal with a CO2 laser is the additional laser engraving step on coated metals. It's also less efficient because the laser must be run at low speed and high power settings to successfully utilize the laser marking agent.
What's the best laser for engraving metal?
Fiber lasers are generally considered the best lasers for engraving metals such as aluminum, brass, copper, nickel, and stainless steel. Fiber laser machines are also recommended for engraving engineering plastics or thermoplastics such as ABS, PEEK and polycarbonate.
The first advantage of choosing this machine is the high power - engraving on metal requires no pretreatment as the fiber laser wavelength penetrates bare metal and hard plastic better. The only downside to fiber lasers for metal engraving is that it is limited to metals and hard plastics. Applications such as wood, glass, leather and acrylic are often too transparent for the fiber laser's wavelength - it can penetrate the material and hit the engraving table below.
---
Older Post
How To Laser Engrave Stainless Steel?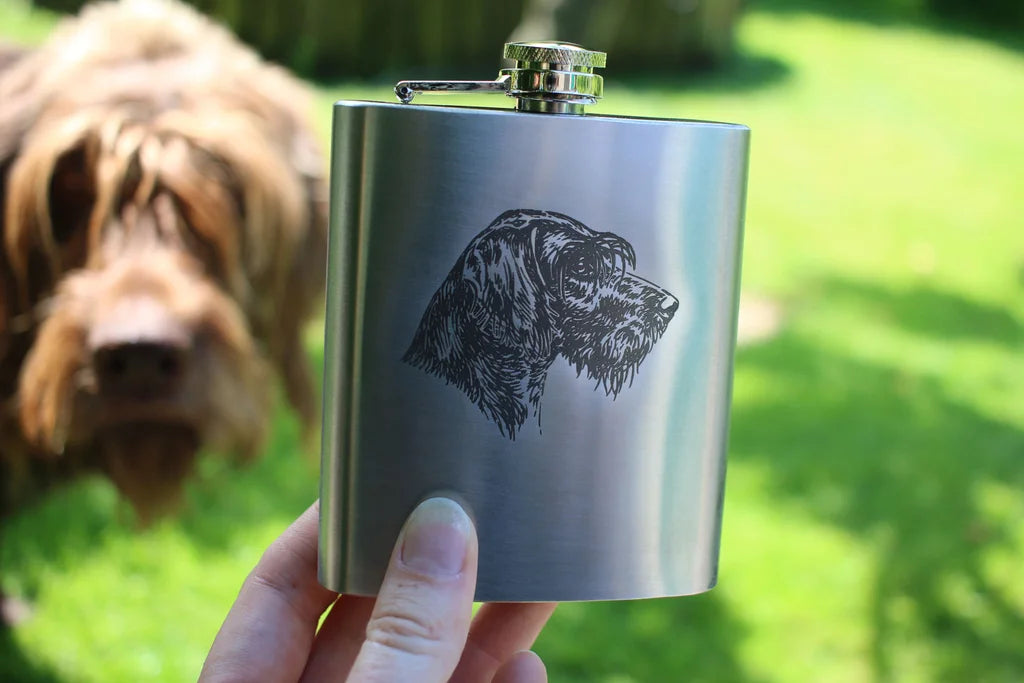 Newer Post
Our Metal Laser Engravers