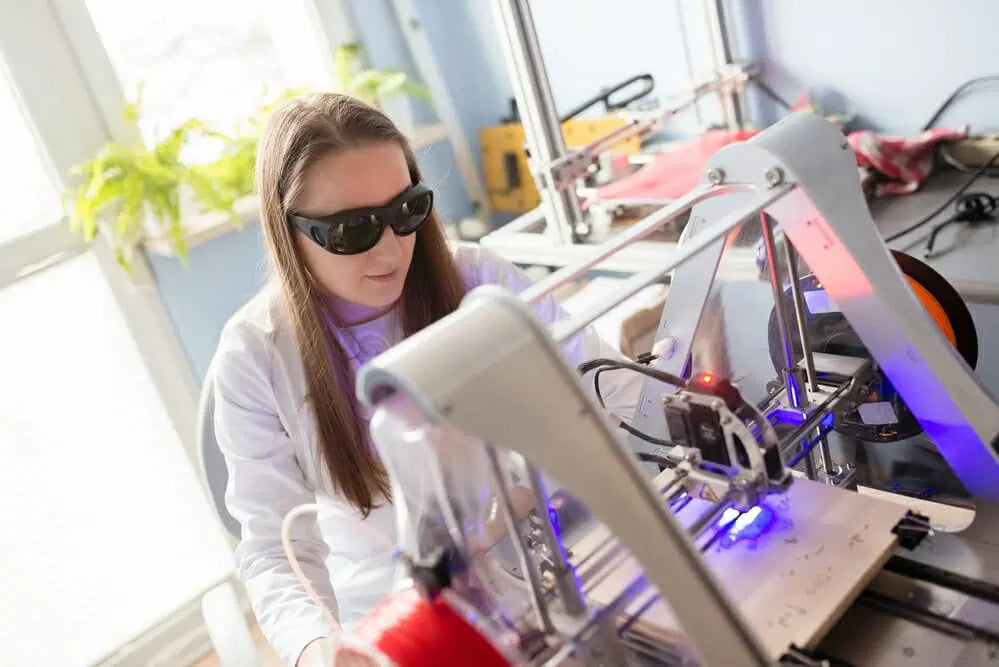 How To Start a Small Laser Engraving Machine To Make Money
What Is a Small Laser Engraving Machine
Atomstack small laser engraving machine is a controllable laser electronic equipment, which can be operated and controlled by computer software. It has the advantages of precision, high efficiency, low noise, and environmental protection, and can process and engrave various materials, such as wood, plexiglass, acrylic, leather, plastic, rubber, paper, cloth, and most metals. Due to its compactness, flexibility, ease of use, and low maintenance costs, small laser engraving machines have become indispensable equipment in the fields of home, crafts, gifts, and advertising.
The Prospect Of Starting a Small Laser Engraving Machine
1. Increasing market demand
At present, with the improvement of living standards and the increase of people's demand for individualization, the application of Atomstack S20 Pro laser engraving machine has shown explosive growth. Whether it is home DIY, handicrafts, culture and art, production and processing, advertising and other fields, a small laser engraving machine is needed to complete its design, engraving, cutting and other work.
2. Technology improvement and market price reduction
Laser engraving technology has gradually matured, and its price has gradually decreased, thereby lowering the threshold for starting a business. In addition, laser engraving technology is widely used in manufacturing, medical, military and other fields, and the continuous improvement and development of technology has also laid a good foundation for the development of small laser engraving machines.
3. Policy Support and Market Standardization
The state has gradually given policy support to the small laser engraving machine industry to provide more services and convenience for entrepreneurs. At the same time, market standardization also provides a strong guarantee for the development of small laser engraver.
How To Start a Business And Make Money
1. Home DIY field
The field of household DIY is one of the main application fields of small laser engraving machines. With the Atomstack S30 Pro laser engraving machine, you can tailor an exclusive gift for family members, such as: family photos, lucky letters, initials, mottos, ink paintings, etc., to create a unique souvenir.
2. Personalized gift customization
Laser engraving machines can engrave various materials, such as wood, stone, paper, metal, etc., so they are widely used in the gift industry. You can make a variety of exquisite gifts according to customer needs, such as notebooks engraved with the company logo, badges engraved with the customer's name, bookmarks in different styles, etc.
3. Production and processing fields
LaserPecker 3 small laser engraving machine is also suitable for production and processing fields, such as mold processing, toy manufacturing, handicraft production, etc. Through small laser engraving machines, high-precision, low-cost production and processing can be achieved, bringing new opportunities to the industry.
4. Culture and art field
The field of culture and art is one of the fields where small laser engraving machines are widely used. For example, engraving patterns on ancient buildings, depicting patterns on artworks, depicting characters in paper art, and so on. In this field, what entrepreneurs need is creativity, patience and skill.
5. Advertising field
As the saying goes, "image represents corporate image", in the field of advertising, laser engraving machines are also widely used. For example, the production of display themes, exhibition boards for promotional activities, laser cutting font logos, engraving brand logos, etc. Entrepreneurs can develop markets in this field.
Precautions For Starting a Small Laser Engraving Business
1. Relevant skills are required
The Laserpecker 2 laser engraving machine is a high-precision device that requires relevant considerations and skills during use, such as computer software operation, safe use of lasers, material selection, and project design.
2. Need to seriously consider product quality
The quality of the products produced by the small laser engraving machine directly affects the customer's willingness to purchase, so it is necessary to strictly control the quality during production, select good materials, and avoid customer complaints as much as possible.
3. Need to seriously consider after-sales service
In the early stage of entrepreneurship, entrepreneurs need to seriously consider after-sales service, including after-sales service policy, after-sales quality and so on. These are the keys to improving customer satisfaction and customer loyalty.
4. Need to actively look for sales channels
Finding sales channels is an important way for entrepreneurs to open up the market. Entrepreneurs can find sales channels through online sales platforms, offline promotions, and participation in various exhibitions.
5. Need to pay attention to brand image
Brand image is an important asset of the company. Paying attention to brand image can not only improve customer trust, but also help the company compete in the same industry.
In Conclusion
Ortur laser engraving entrepreneurship is an entrepreneurial field with stable income and optimistic prospects. At the same time, it also requires entrepreneurs to have relevant skills and a good entrepreneurial attitude. Entrepreneurship needs to seek a suitable platform and a suitable market, and continuously improve one's own skills and management capabilities in order to achieve better development.
---
Newer Post
How To Engrave a Picture With a Laser Engraving Machine