How the SCULPFUN S30 Pro Max Laser Engraver Simplifies Your Work
Laser engraving and cutting equipment has recently gained popularity among professionals and hobbyists alike. Among these devices, SCULPFUN S30 Pro Max laser engraving machine has many outstanding features and functions. This article aims to give you a detailed introduction to the features and benefits of S30 Pro Max, and how it can make your work easier.

Technical specifications
Motherboard: 32-bit gas-assisted motherboard
Laser power: 20W diode laser output
Laser focus: 0.08 x 0.1mm
Air pump: 12V main board controls the air pump, the flow rate is 30L/min
Power input: 100-240VAC 50/60Hz
Engraving area: 410 x 400mm
Focusing method: fixed focusing column and sliding device
Compatible software: LightBurn, LaserGRBL, Benbox, GrblController and LiteFire.

File format support: NC, BMP, JPG, PNG, DXF and other image formats
Compatible Materials: All types of wood, MDF, cardboard, plastic, leather, circuit board, aluminum oxide, 304 stainless steel, ceramic and dark stone.

Features and Benefits
1. Pneumatic metal nozzle
SCULPFUN S30 Pro Max has a metal nozzle that generates a strong airflow of 30 l/min with the help of high pressure air. Thanks to the airflow, the surface of the woodcut is clean and free of dirt, which greatly improves the cutting efficiency and is more than five times faster than cutting without air assist.

2. Automatic air supply
Through the M8 button of the LightBurn software, intelligently control the air pump of the engraving machine to achieve fast and clean engraving and cutting. However, it should be noted that Auto Air Assist is only compatible with LightBurn software, and LaserGRBL does not support it.

3. High speed cutting efficiency
Thanks to the air-assisted nozzle and high-pressure airflow, the S30 Pro Max is able to cut material faster and more efficiently than many other routers on the market, making it an excellent choice for those looking to increase their productivity.

4. Wide range of engraving and cutting materials
The laser engraver is versatile and capable of engraving and cutting a wide variety of materials including wood, MDF, cardboard, plastic, leather, circuit boards, aluminum oxide, 304 stainless steel, ceramic, and dark stone.

5. Industrial-grade precision X-axis guide rail
The router's precise, industrial-quality X-axis guides ensure stability and accuracy while performing a series of engraving and cutting operations. This design eliminates the moiré pattern often observed on traditional engraving machines when comparing small engraving details.

6. Sturdy and durable frame
The frame of SCULPFUN S30 Pro Max is made of high-strength aluminum alloy, which can support up to 50kg of weight, ensuring durability and stability during operation.

7. Accurate tick marks on X and Y axes
Precise scale marks on the X-axis and Y-axis of the SCULPFUN S30 frame form a right-angle measuring ruler, allowing users to easily measure the size of engraved objects.

How SCULPFUN S30 Pro Max Simplifies Your Work
Faster and cleaner engraving and cutting
With its air assist nozzle and automatic air assist function, the machine ensures faster and cleaner engraving and cutting results, significantly reducing the time and effort required to complete projects.

Improve efficiency and productivity
The high-speed cutting efficiency of the SCULPFUN enables users to complete projects faster, increasing productivity and overall efficiency.

Versatility and compatibility with multiple software
For those using a variety of design programs, the S30 Pro Max is a flexible choice because it is compatible with a wide variety of software and file types. Also, thanks to this interoperability, users are able to easily move data and projects between other platforms.

Precise and accurate engraving and cutting
SCULPFUN S30 Pro Max ensures accurate and precise engraving and cutting results with its industrial-grade precision X-axis guides and precise scale marks on the X and Y axes without constant adjustments and corrections.

Ease of use and convenience
Thanks to its user-friendly design, SCULPFUN S30 Max is easy to use and navigate for both novice and experienced users. Accurate scale marks and a right-angle measuring ruler further enhance the machine's usefulness, allowing users to quickly determine the size of engraved objects and place them correctly on the engraving surface.

How to profit from SCULPFUN S30 Pro Max
The impressive capabilities and features of the S30 Pro Max make it a valuable asset for businesses and individuals looking to capitalize on their laser engraving and cutting skills. Here are some ways to profit from your SCULPFUN S30 Pro Max:

Create Custom Products: Use the SCULPFUN S30 Pro Max to create personalized gifts and custom jewelry to sell at a profit.
Starting a Home-Based Business: The compact size and ease of use of the S30 Pro Max make it ideal for starting a home-based laser engraving business.

Expand Your Existing Business: Expand your current engraving or cutting business and increase revenue with the SCULPFUN S30 Pro Max.
Laser Engraving Services for Weddings and Special Events: Use the machine  to create custom wedding favors, decorations and signage to sell to wedding planners and couples.

Make Products for Small Businesses: Create personalized packaging, branded merchandise and promotional items for small businesses with the SCULPFUN laser engraving machine.

Create Art and Home Decor: Use the SCULPFUN S30 Pro Max to create unique and personalized pieces of art and home decor to sell online or at local art fairs and markets.

Laser Cutting Services for Model Making and Prototyping: Use the SCULPFUN to create precise cutouts and shapes for model making and prototyping to sell to businesses and individuals who need precise and high quality parts for their projects.

All in all, the SCULPFUN S30 Pro Max is certainly a machine to consider if you are looking for a powerful and adaptable laser engraving and cutting device. With its superior technical features, such as a 32-bit air-assisted motherboard and 20W diode laser output, it produces results faster and more thoroughly, increasing your productivity. Thanks to its interoperability with various applications and file formats, as well as its ability to cut and engrave a variety of materials, it is the perfect choice for experts and amateurs alike. You can be confident in your choice of purchasing S30 Pro Max from HTPOWLASERS because of their dedication to providing exceptional products and customer service.
---
Older Post
Suitable Materials for Fiber Laser Engraving Machine Projects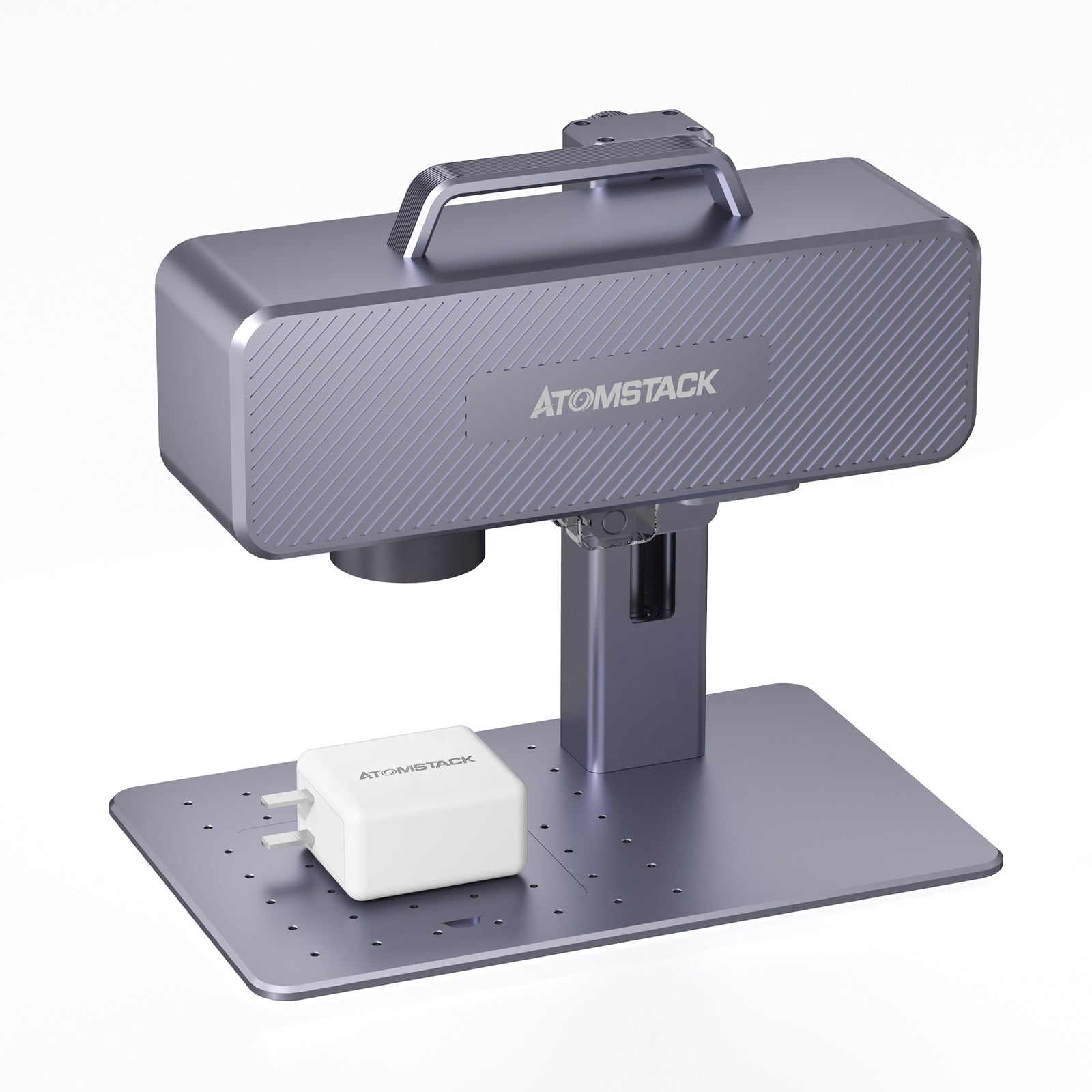 Newer Post
A Helpful Guide to Finding the Best Metalworking Laser Engraver