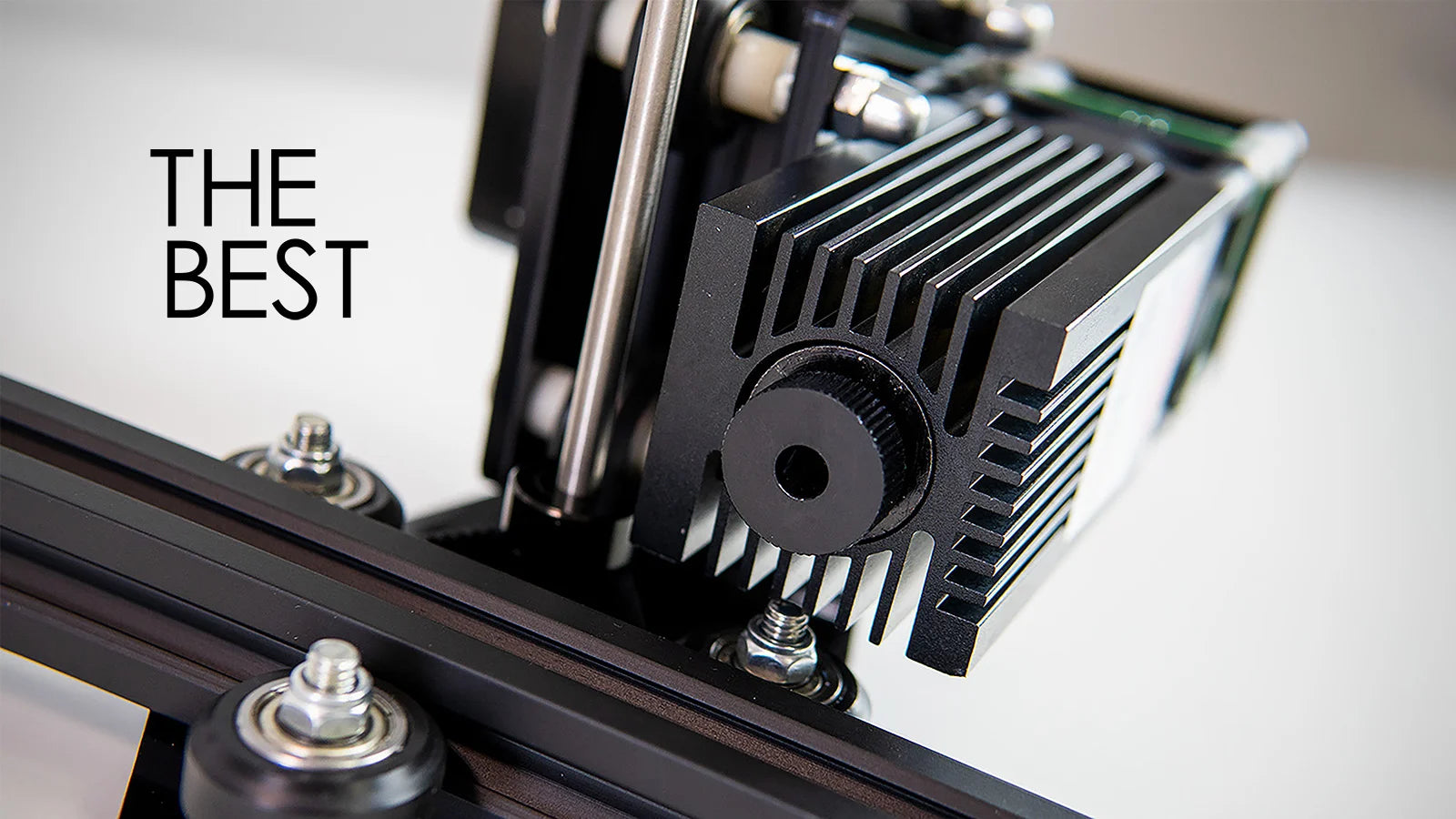 How Long Is The Service Life Of The Laser Engraving Machine?
Laserpecker laser engravers are expensive machines that use a focused laser beam to etch or engrave a variety of materials, including wood, acrylic, leather, and even metal. They are used in a wide variety of industries including manufacturing, advertising, signage and crafts. Investing in a laser engraver can be a major financial commitment, so knowing how long your laser engraver will last is critical.
The service life of a laser engraver machine depends on a variety of factors, such as the quality of the machine, frequency and intensity of use, preventive maintenance and upkeep, and environmental conditions. Let's discuss each of these factors in more detail to determine how long your laser engraver will last.
1. Machine quality
First of all, the quality of
LaserPecker 3
laser engraving machine will directly affect its lifespan. A high-quality machine from a reputable manufacturer will likely last longer than a cheap, low-quality machine. A well-built machine will have better components to withstand the rigors of everyday use. A high-quality laser engraver is likely to be more reliable and produce better quality engravings. In contrast, cheaper machines may have inferior parts that wear out faster and need to be replaced more frequently, shortening their overall useful life.
2. Frequency and intensity of use
Secondly, the use time of the laser engraving machine depends on its frequency of use. If you are using your laser engraver for commercial projects that you will use every day, it is unlikely that it will last more than a few years. Conversely, if it's only being used occasionally for personal projects, it can serve users longer.
3. Preventive maintenance
Regular maintenance and maintenance of the machine can prolong the life of the
TwoTrees TTS-55
laser engraving machine. A well-maintained machine is less likely to break down and will perform better than one that has been neglected. Preventive maintenance for a laser engraver may include cleaning mirrors and lenses, replacing lamps or laser tubes, and keeping the workspace clean and free of debris. Regular servicing and maintenance of the machine will help detect and fix any problems before they become serious and result in costly repairs or replacements.
4. Environmental conditions
The environment in which a laser engraver is used can significantly affect its lifespan. Extremes of temperature, humidity and dust can damage a machine's internal components and shorten its lifespan. It is important to ensure that the machine is kept in a clean, dry and temperature-controlled environment to maximize its useful life. Some machines may have built-in air filtration systems to keep out dust and debris.
Generally speaking, a high-quality Atomstack S20 Pro laser engraver can last for several years, depending on the above factors. A machine can last anywhere from 5 to 10 years, but with proper maintenance and use, some machines can last much longer.
It's also important to note that some components of a laser engraver, such as the laser tube or engraving head, wear out faster than others. These parts are replaceable and can extend the life of the machine beyond its standard lifespan.
In conclusion, the lifespan of a laser engraver depends on a variety of factors, including machine quality, frequency and intensity of use, preventive maintenance and upkeep, and environmental conditions. A high-quality, well-maintained machine used in the right environment will last for years, providing a solid return on investment. However, it's important to remember that no machine lasts forever, and eventual replacement or upgrades must be planned for in due course.
---
Older Post
How to Price Your Laser Engraving Jobs?
Newer Post
Ultimate Laser Engraver SCULPFUN S30 Pro Max