10 Easy Fall Crafts for 2023
1. Twig coasters

Coasters are perfect for a country-themed living room or dining area, especially if you're aiming for a cottage or woodland aesthetic.

To make these unique coasters, start by gathering sturdy twigs. Cut them into even, flat sections with a saw. Sand the surface smoothly and then carve leaf designs on these wood pieces. Finally, paint and seal them with varnish to keep out moisture.

2. Halloween light box

As the nights grew longer, there was a certain magic in the air. This Halloween light box captures that essence and illuminates your space with a spooky yet charming design. It becomes a centerpiece and conversation starter.

How to Design: Simply download the quirky designs and cut them on sturdy wood cardboard. Connect them to form a light box.

3. Leaf Silhouette Art

This piece of art would make a wonderful addition to a hallway, bedroom or living room, especially in the fall. You can simply carve out leaf-shaped paper templates and glue them on colored and glitter paper to create this stunning piece of art.

4. Fall Paper Leaf Wreath

You can place this wreath on your front door, above your fireplace, or even as a centerpiece on your dinner table. Its creation is as simple as it looks.

How to make it: Use a laser cutter to cut leaf shapes from colored paper in a variety of fall shades. You can use an online template or design it freehand. Once you have a sufficient number of leaves, arrange them in a circular pattern, overlapping slightly, on a wreath shape or cardboard circle. Glue them in place.

5. Halloween Cat Witch
Halloween is full of spooky fun, and this Halloween Cat Witch SVG digital download is perfect for adding that spooky feel. Whether you're creating decorations for your home or an outdoor Halloween event, this design is sure to be a hit. Cats add a lovely twist to the traditional witch theme. Download the digital file and get it ready to display with your xTool laser cutter.

Fall Fashion Crafts
When you hear fall fashion crafts, what do you think of? We're talking fall-inspired jewelry like pumpkin earrings, floral rings, necklace charms, and fall-themed shirts.

6. Color Changing Autumn Leaf Earrings
Leaf earrings are the talk of the town at any fall gathering or event. Their unique color shifting effect ensures they catch the light and grab the attention of anyone nearby.

You can make these simple yet artistic earrings with our xTool M1. Design a simple circle in the XCS system and add a leaf pattern. Then, cut the outer circle and engrave the leaf pattern into the 3mm basswood. For mesmerizing color changes, stain the leaves with alcohol ink.

7. Acrylic Autumn Leaf Earrings

For those who love to celebrate the beauty of fall, these earrings are a must. Whether you're attending a fall festival, picking apples, or just enjoying a pumpkin spice latte, these earrings will add that special fall touch to your outfit.

As with the previous craft, you can simply carve different leaf designs on thin acrylic sheets (1/8 in.). You can mix bright, glitter and mirror acrylics to achieve different effects.

8. Pumpkin Earrings
Pumpkin earrings are the embodiment of the Halloween spirit. Whether you're attending a spooky soiree or just want to add a festive touch to your everyday look, these pumpkin earrings are the perfect choice.

Production Tip: Create a small earring design, or use a ready-made design from the internet. Then, engrave this design on the acrylic sheet with xTool M1 or any laser cutter.

9. Autumn Stud Set
These wooden earrings are the epitome of fall fashion. The lightweight nature of the wood ensures they are comfortable to wear all day. If you're sipping a pumpkin spice latte, walking through the fall foliage, or attending a fall-themed event, these stud earrings will be the perfect complement to your look.

To create these fall-inspired stud earrings, start by designing the shapes of PSL cups, leaves, and pumpkins. Using a laser cutter, these patterns are etched into the wood. After cutting, the details are hand-painted to bring the design to life. Secure them to stainless steel studs with butterfly backs to ensure safe use for sensitive ears.

10. Maple Leaf Necklace
Along with a variety of earring ideas, here are also necklace crafts. It's a tribute to the beauty of fall. Whether you're planning a fall picnic or attending a harvest festival, this necklace will be the centerpiece of your outfit. Falling clusters of maple leaves are not only a symbol of autumn, but also a statement piece to complement any outfit.
---
Older Post
Is laser engraving permanent?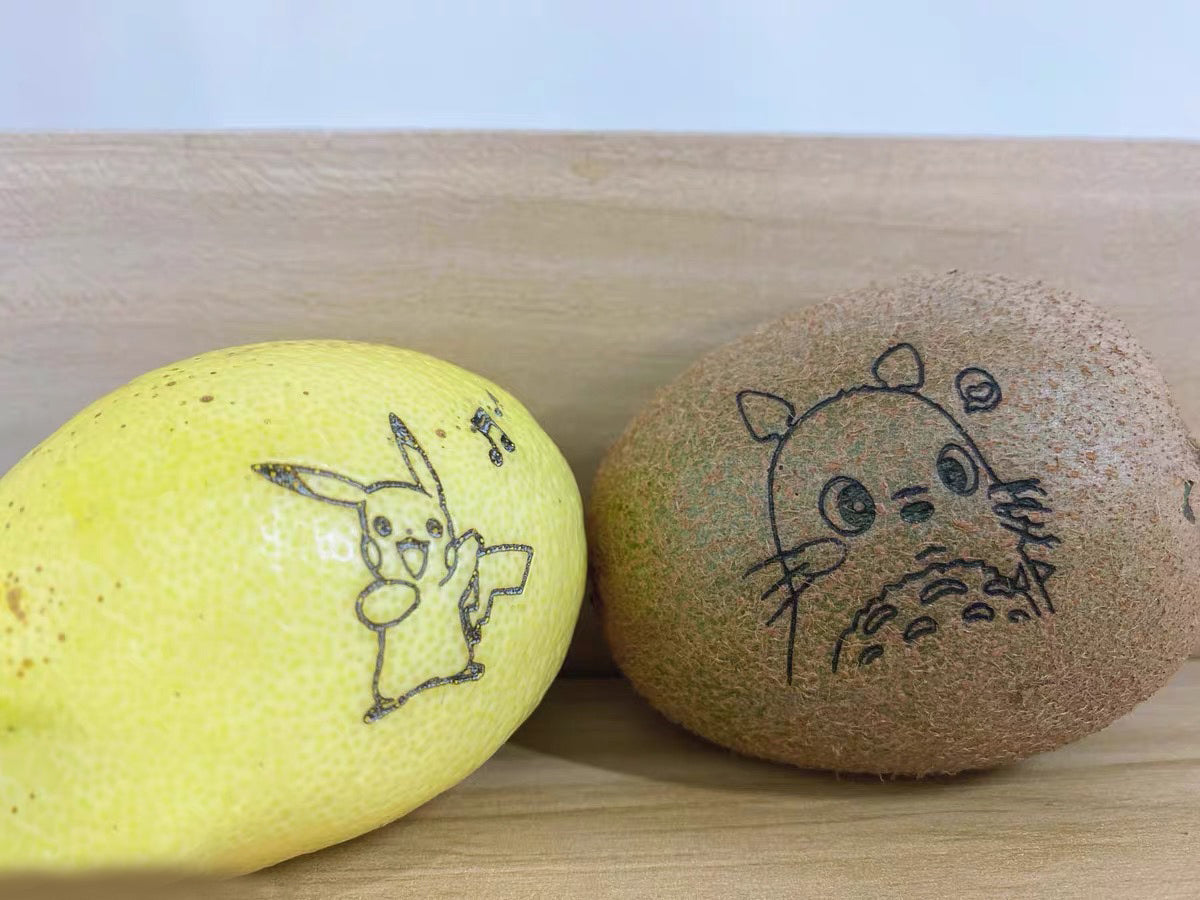 Newer Post
Unleash the Possibilities of Your Laser Engraver From Hobbyist to Small Business