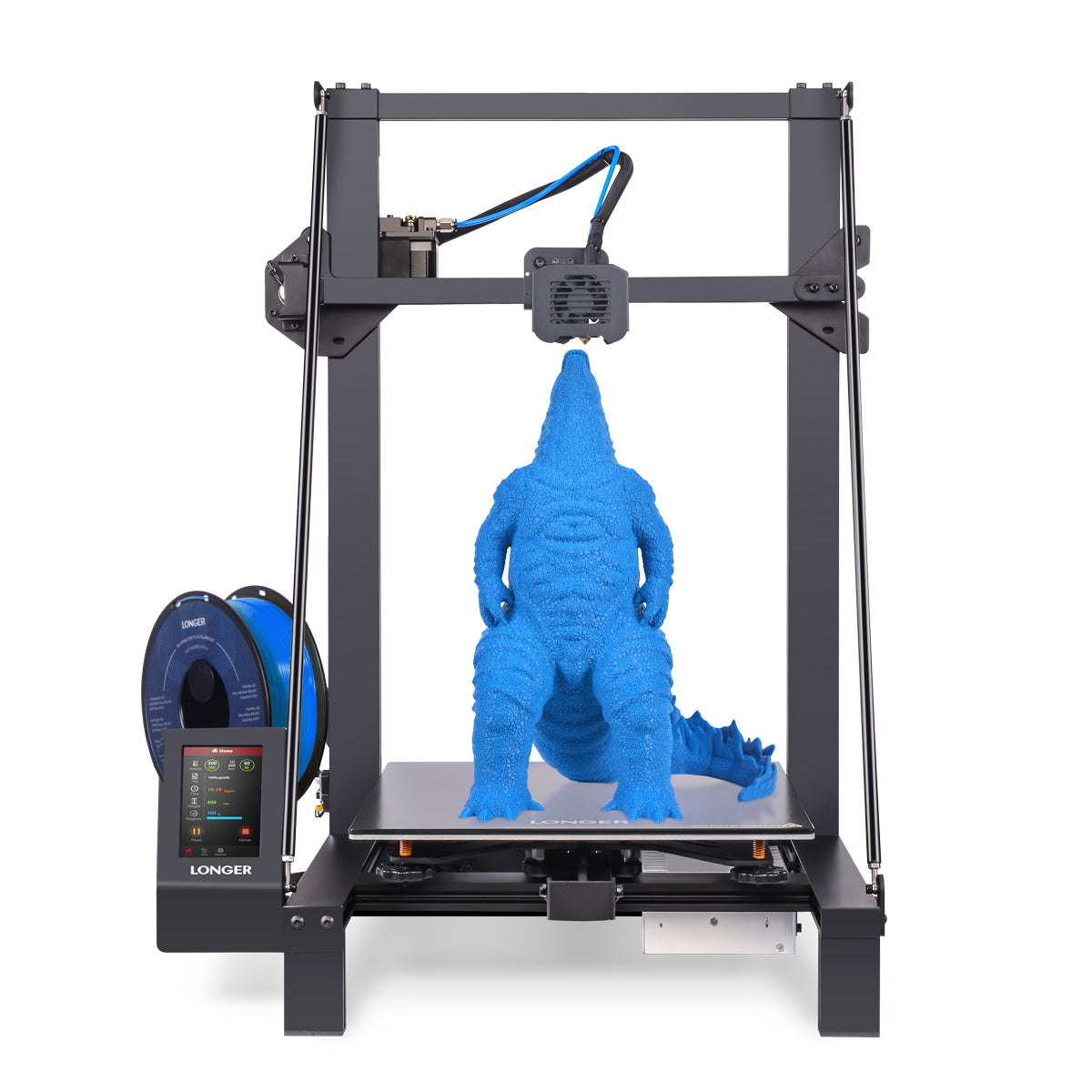 Top 3D Printer Models and Buying Guide
The most affordable miniature model 3D printer
Specification
Printing technology: Stereolithography (SLA)
Printing speed: 50mm/s
Build volume: 132 x 80 x 165mm
Dimensions: 12.2 x 12.2 x 21.26 inches
Weight: 9.36 lbs
Are you looking for the best FDM printer for miniature models under $200? If so, see what I have in store for you.
The Ender 3 is Creality's best-selling 3D printer, making it easy to print not only miniatures, but also landscapes, terrains, roads and more. This is all thanks to its 220 x 220 x 250mm build volume, which is pretty good for printing. price.
It is designed with next-generation technology and has a "resume printing" function. With this, you can handle sudden power outages during printing, as the Ender 3 will automatically resume printing from the last recorded extruder position.
Discussing the extruder further, you will see the advanced MK-8 extruder, which minimizes the possibility of design failure by preventing clogging and uneven extrusion. Isn't this a time saver?
As an FDM 3D printer, the Ender 3 uses filament rolls and is compatible with all its varieties, such as PLA, PETG and ABS. Load the required supplies into your print and let the innovative V-profile and pulley system do the rest for a stable print.
NOTE: The innovative V-profile and pulley system is known for its low noise and wear resistance.
Regarding the heat bed, unlike other miniature model 3D printers, the Ender 3's heat bed is suitable for instant heating. According to
Creality
, it only takes 5 minutes to uniformly heat up to 100°C, ensuring high printing speed and equivalent efficiency.
NOTE: Creality Ender 3 prints at 30-60mm/s but can also be used at <180mm/s.
Finally, setting up the Ender 3 is easy too. It is 90% pre-assembled and the rest can be done following the included user manual or online tutorial.
Advantage
Incredible print speed
Stable platform, uniform heating, uniform printing
good build volume
Compact, lightweight design
Best Model 3D Printers
Specification
Printing Technology: Fused Deposition Modeling (FDM)
Printing speed: 180mm/s
Build volume: 300 x 300 x 400mm
Dimensions: 11.81 x 11.81 x 15.75 inches
Weight: 26.4 lbs
The last 3D printer for professional touch miniatures is Longer's LK5 Pro.
This
Longer LK5 Pro
3D printer has a huge build volume of 300 x 300 x 400mm. So aside from miniatures, this product is a solid deal for other 3D printing projects, especially high rises, considering its price.
Since it's 90% pre-assembled, you only need to complete the rest to start printing your favorite models. In addition, the stable triangular structure of the printer properly reduces vibrations to help you achieve more stable printing.
The LCD touch screen measures 4.3 inches and is UI optimized. Therefore, even beginners can operate
Longer
LK5 Pro following the on-screen instructions. Additionally, you can view all other printing-related information here.
NOTE: The printer uses a latticed glass panel, which is a useful feature when disassembling the printer.
Speaking of printing speed, it has reached 180mm/s, which is difficult for other printers to achieve. If achieved, it comes at the expense of accuracy and print quality. This is not a problem.
A filament detection sensor is one of those features that most filament printers lack, but the LK5 Pro does not. As the name suggests, this sensor detects and pauses printing if the filament runs out, saving you time.
All in all, I found the ultra-quiet TMC2208 drivers to be reasonably efficient in terms of minimizing running losses.
Advantage
Top-notch printing speed
Filament detection sensor
Automatically resume printing from the last saved point
Best in class build volume
---
Older Post
Frequently Asked Questions About Laser Engraving Machines
Newer Post
The Best Wood Laser Engravers of 2023